New Live Show Number: 641-715-3636 pin 883267#
New Live Show Number:

641-715-3836 pin 883267#
↑Monday's thru Thur's,
Join Us Live
↑
Diamonds Show Monday - Thurs 8:30 pm EST,

Surprise! segment, Cynthia with Astrology, Candy shop news, Special Guests,
Building Relations with OUR Star Families with Chris, Learning "Who YOU Really are"
Recorded Line Via Phone

641-715-3813 pin 883267#
Press # for the most recent call, or enter a previous reference #
(Call by Skype phone via Skype credits or Skype phone using same number & pin above.)

Saturday, October 4, 2014
This is a Beautifull, Insightfull Call, YOU Will Learn Alot: http://www.freeconference.com/Recordings/ConferenceRecording-14111276-782017.mp3
Posted by

Unknown
at 4:35 PM
No comments:

Friday, October 3, 2014
multigenerational ET contactee Ray Kosulandich, whose
family ET contacts span his grandfather, father and himself,
revealed drawings of the 32 species of mainly
hyperdimensional ETs that have visited him, each bringing a
consistent message of a coming positive transformation of
human consciousness. Mr. Kosulandich also indicated he is
visited and briefed on a regular basis by four ETs he calls
his
"Fabulous 4".
HERE IS THE DIAMONDS FOREVER 31 SHOW WITH RAY:
Live show attendance details below; or replay directions, international callers, can attend live!! also; see below
UFOS, PARANORMAL AND MORE
RAY KOSULANDICH
OCTOBER 6, 2014
Sunset Lanes - 1st Monday of each Month at 6:30 p.m.
7777 Watson Rd. Marlborough, MO 63119
314.961.2777

TOPIC: Alfred Lambremont Webre will be Skyped in to discuss various subjects.
Watch Live
Previous Shows
NOTE: You can download drawings of the 32 ET species and other useful information at the following link: Multigenerational Contactee presents 32 ET species.
http://exopolitics.blogs.com/files/raykosulandich-32contacts.pdf
HERE IS THE LINK:
Sat October 4,
2014 Diamonds
http://rs3104.freeconferencecall.com:80/fcci/cgi-bin/play.mp3/36266124-168.mp3
or cal
l 209 255 1099 Pin 883267# Ref 168#
Physical life is a learning hologram. No one who is alive is exempt from learning and expansion and so, no one is exempt from contrast. Negative emotion is always the red flag alerting you to the fact that there is something there to learn. It is always alerting you that you have come to the crossroads of personal expansion. But if you avoid the negative feeling, you also avoid the lesson and the expansion. This week has been full of expansion for me.
Lately when I have felt stress and anxiety, I have done my emotional healing process and then taken to watching animal videos on YouTube. written by Teal Swan. thespirtualcatalyst.com tealswan.com
A BIG SHIFT!! (LIGHTING UP!! LOL) END OF THIS YEAR BEGINNING OF 2015 . ARE YOU ONE??? INTEL FROM AUG 9 2014 JULIEN WELLS / PLEADIANS, ASHTAR: click right below
DIAMONDSFOREVER31.BLOGSPOT.COM
|
BY ELIZABETH DIAMOND
HERE IS THE LINK: SAT AUGUST 23 2014 Diamonds Call:
http://diamondsforever31.blogspot.com/2014/08/who-are-you-really-take-little-taste-of.html
LINK TO PLAY
Only
8 min's LONG
Diamond News:
Diamonds Forever Call.
G
o Beyond Awakening?
Thursdays 30min News

8:00 pm ET


Sat calls

2:00 pm ET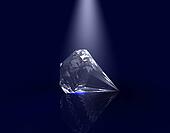 (209)255-1000 (or) +1-424-203-8405 Pin 883267#
click here;
Diamonds Replays
(209)255-1099 Pin 883267#
INTERNATIONAL CALL IN NUMBERS BELOW DIAMOND PICTURE.
OUR BROTHERS AND SISTERS.
Join us every
Saturday at 1 p.m. Central.
The call in number is
209-255-1000
, pin 883267#


The replay number is
209-255-1099
, same

pin number. Enter the reference number or press # for the most
recent call.
Email:
DiamondsForever31@yahoo.com
skype.freeconferencing.
2092551000
pin 883267#: need skype to
landline credits.
ELIABETH DIAMOND; YOUTUBE CHANNEL
https://www.youtube.com/channel/UC-
i8au1BVfkFI1LMxwZWT-Q
HERE ARE NUMBERS FOR INTERNATIONAL CALLERS TO JOIN LIVE AND LISTEN RECORDED

:

Just find your country dial that number...and then dial Diamonds Pin 883267#

..let me know if you have trouble with this...email @ Diamondsforever31@yahoo.com; Below after the Diamond picture.
HERE ARE NUMBERS FOR INTERNATIONAL CALLERS TO JOIN LIVE AND LISTEN RECORDED

:

Just find your country dial that number...and then dial Diamonds Pin 883267#

..let me know if you have trouble with this...email @ Diamondsforever31@yahoo.com
International Numbers
x
Click here to close window
x
Country

Argentina

Australia

Austria

Belgium

Brazil

Bulgaria

Canada**

Chile

China

Costa Rica

Croatia

Cyprus

Czech Republic

Denmark

Finland

France

GCC/Arabian Peninsula***

Georgia

Germany

Honduras

Hungary

Indonesia

Ireland

Israel

Italy
Conference Number

+54 (0) 11 5199-3568

+61 (0) 3 8672 0100

+43 (0) 1 2650551

+32 (0) 4 244 10 75

+55 61 4040-4277

+359 (0) 2 437 2631

+1 661-673-8605

+56 (0) 44 890 9330

+86 (0) 510 6801 0110

+506 4000 1864

+385 (0) 1 8000 060

+357 77 788845

+420 225 989 155

+45 78 77 25 20

+358 (0) 9 74790024

+33 (0) 7 55 50 01 72

+973 1656 8350

+995 (0) 706 777 057

+49 (0) 30 25557610

14242038480

+36 1 987 6880

+62 (0) 21 51388800

+353 (0) 90 646 4160

+972 (0) 76-599-0060

+39 06 8997 2175
Country

Japan

Kenya

Luxembourg

Malaysia

Mexico

Netherlands

Norway

Pakistan

Panama

Poland

Portugal

Romania

Slovakia

Slovenia

South Africa

South Korea

Spain

Sweden

Switzerland

Taiwan

Turkey

Ukraine

United Kingdom

United States

Vietnam
Conference Number

+81 (0) 3-5050-5100

+254 (0) 20 5231000

+352 20 30 10 00

+60 (0) 11-1146 0060

+52 (01) 899 274 8400

+31 (0) 6 35205003

+47 21 93 06 41

+92 (0) 21 37130600

+507 838-7820

+48 22 116 85 40

+351 21 005 1182

+40 (0) 31 780 7050

+421 2 336 633 00

+386 (0) 1 828 02 40

+27 (0) 87 825 0150

1600-3136

+34 911 19 67 50

+46 (0) 8 124 107 00

+41 (0) 44 595 90 80

+886 (0) 985 646 920

+90 (0) 212 988 1710

+380 (0) 89 323 9966

+44 (0) 330 606 0510

+1 424-203-8405

+84 (0) 4 7108 0050
Posted by

Unknown
at 7:47 PM
No comments: