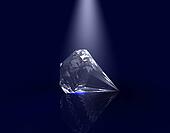 (209)255-1000 (or) +1-424-203-8405 Pin 883267#
click here;
Diamonds Replays
(209)255-1099 Pin 883267#
INTERNATIONAL CALL IN NUMBERS BELOW DIAMOND PICTURE.
OUR BROTHERS AND SISTERS.
Join us every
Saturday at 1 p.m. Central.
The call in number is
209-255-1000
, pin 883267#


The replay number is
209-255-1099
, same

pin number. Enter the reference number or press # for the most
recent call.
Email:
DiamondsForever31@yahoo.com
skype.freeconferencing.
2092551000
pin 883267#: need skype to
landline credits.
ELIABETH DIAMOND; YOUTUBE CHANNEL
https://www.youtube.com/channel/UC-
i8au1BVfkFI1LMxwZWT-Q
HERE ARE NUMBERS FOR INTERNATIONAL CALLERS TO JOIN LIVE AND LISTEN RECORDED

:

Just find your country dial that number...and then dial Diamonds Pin 883267#

..let me know if you have trouble with this...email @ Diamondsforever31@yahoo.com; Below after the Diamond picture.
HERE ARE NUMBERS FOR INTERNATIONAL CALLERS TO JOIN LIVE AND LISTEN RECORDED

:

Just find your country dial that number...and then dial Diamonds Pin 883267#

..let me know if you have trouble with this...email @ Diamondsforever31@yahoo.com