HERE IS THE LINK:
Sat Sep 20,
2014 Diamonds Call:
http://rs3104.freeconferencecall.com:80/fcci/cgi-bin/play.mp3/36266124-165.mp3
or cal
l 209 255 1099 Pin 883267# Ref 164#
Physical life is a learning hologram. No one who is alive is exempt from learning and expansion and so, no one is exempt from contrast. Negative emotion is always the red flag alerting you to the fact that there is something there to learn. It is always alerting you that you have come to the crossroads of personal expansion. But if you avoid the negative feeling, you also avoid the lesson and the expansion. This week has been full of expansion for me.
Lately when I have felt stress and anxiety, I have done my emotional healing process and then taken to watching animal videos on YouTube. written by Teal Swan. thespirtualcatalyst.com tealswan.com
HERE IS THE LINK: SAT AUGUST 23 2014 Diamonds Call:
http://diamondsforever31.blogspot.com/2014/08/who-are-you-really-take-little-taste-of.html LINK TO PLAY 8MIN LONG
Diamond News:
Diamonds Forever Call.
G
o Beyond Awakening?
Thursdays 30min News

8:00 pm ET


Sat calls

2:00 pm ET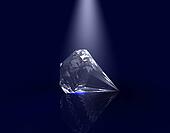 (209)255-1000 (or) +1-424-203-8405 Pin 883267#
click here;
Diamonds Replays
(209)255-1099 Pin 883267#
INTERNATIONAL CALL IN NUMBERS BELOW DIAMOND PICTURE.
Diamondsforever31.blogspot.com

OUR MISSION TO AWAKEN THE HEARTS OF ALL OUR BROTHERS
AND SISTERS. Join us every Thursday for the 30 minute World
News Update at 7 p.m. Central. The

extended Diamonds call is every other Saturday at 1 p.m. Central.


The call in number is
209-255-1000
, pin 883267#


The replay number is
209-255-1099
, same

pin number. Enter the reference number or press # for the most
recent call.
Email:
DiamondsForever31@yahoo.com
skype.freeconferencing.
2092551000
pin 883267#: need skype to
landline credits.
HERE ARE NUMBERS FOR INTERNATIONAL CALLERS TO JOIN LIVE AND LISTEN RECORDED

:

Just find your country dial that number...and then dial Diamonds Pin 883267#

..let me know if you have trouble with this...email @ Diamondsforever31@yahoo.com
International Numbers
Invite Anyone to Join a Conference Anytime!
h