Breaking: White Flags Fly Over Brooklyn Bridge, New York City
THIS FROM: 2012thebigpicture.com.wordpress
Thanks to Ben Swann.
Sorry, this image had a HUGE top margin and I couldn't delete it initially, but wanted to show it is indeed an American flag, not a plain white flag. As you can see from the image below, the police are folding it up with the respect due the nation's colours.
This is interesting. Are younger members of the cabal not in line with the cutthroat older gang's plan throwing in the towel? Is the US cabal surrendering to…??? Seems like a lot of trouble to go to for a simple prank.
Another observation I made that was deleted in the initial post when messing around with code and images was that I was unaware there even IS such a thing as a white American flag. Or is there? Did someone just bleach a flag for this purpose?
To me, a white flag means two things: surrender, and last lap. (of a car race) Either way, someone or someTHING is DONE!
What fascinating times we live in. We'll see if anyone publicly lays claim, otherwise it will be pure conjecture. Must be an inside message from one group to another. ~ BP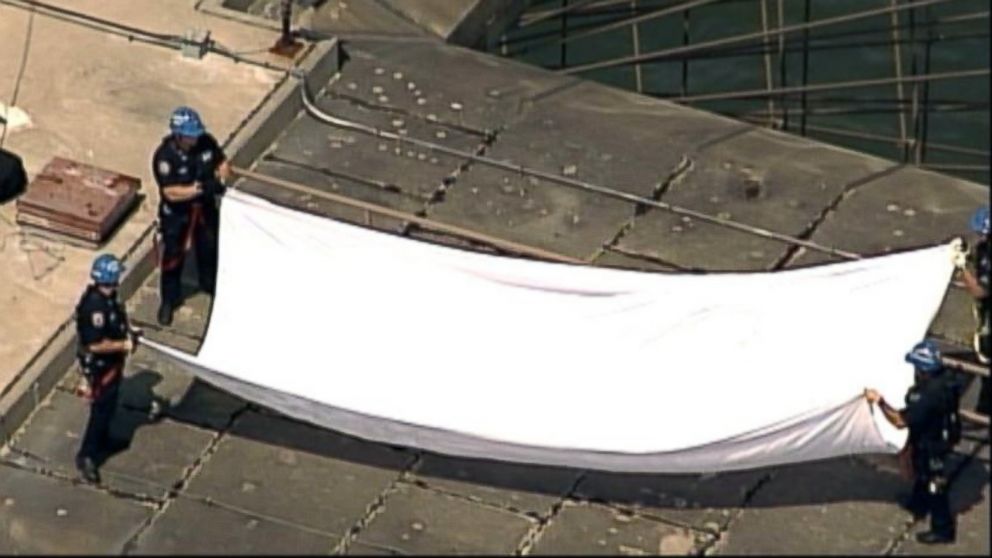 New York – Police are investigating why two white flags are flying over the Brooklyn Bridge. The two flags appear to be faded or white American flags. Normally, traditional American flags are flown in these two spots.
Police have arrived at the scene and officers are climbing the bridge.
Here are some tweets and photos of the events:
"Attention, please would you consider?" I want to Thank YOU All the World Wide Followers & Galactic wise of the Diamondsforever31, Thank YOU, with much Gratitude.elizabeth Diamond
Elizabeth Diamond: on Sabatical: No Diamonds News on July 24, 31, Aug 7 & No
Diamonds Sat on July 26 Aug 2: Back on Aug 9 with Astounding Peladian update via
Julien Wells Galactic Meanwhile please take advantage and listen to the Archives
Thank you elizabeth Diamond
click here
;
Diamonds Replays
Also, at this time, i would like to ask for any contributions you would like to make to Diamondsforever31, that is if you have seen your self Expanding thru the information shared. It takes alot of planning, for this sight and diamonds news Thurs & every Sat Diamonds exstended call, i work 40hr wk also, if i had a choice i would stop the 40hr wk grind, but need to pay into the matrix for now. The top right of this blog is the support (donation) button. Thank you with much gratitude for supporting the Awakening, by following Diamondsforever31 blog and show every Thurs Sat & Think it Free!! Question.
Another request i have, is i have lost my 40hr wk job, with no financial support not even unemployment, in between jobs, and also at the same time have a 30 day notice to vacate my rental home because they want to sell it. (looking for job and home all at same time), So i would appreciate it if anyone out there has any ideas for me to move, i have pets and would love to communal live or if anyone has home that they need some one to take care of for trade or monetary rent, to live in, or have any ideas for me, I am in the process of looking for job and place to live, will consider moving out of state: please email me at

Diamondsforever31@aol.com

with any ideas, offers or suggestions, or encouragements. I am in Gratitude for all of you followers of Diamondsforever31 around the world and beyond. Thank you for taking interest and using this material for your awakening. Love YOU All, Blessings of Love Peace & Joy turning to Bliss!! to All. elizabeth Diamond.
Diamond News:
Diamonds Forever Call.
G
o Beyond Awakening?
Thursdays 30min News

8:00 pm ET


Sat calls

2:00 pm ET

(209)255-1000 (or) +1-424-203-8405 Pin 883267#
click here;
Diamonds Replays
(209)255-1099 Pin 883267#
INTERNATIONAL CALL IN NUMBERS . Go here and scroll down for international numbers:
http://diamondsforever31.blogspot.com/2014/07/diamonds-forever-31-show-saturday-july.html
REMEMBER
:
When I come back August 9, Julien Wells who had the Peladian Update, is back!! Do not miss. August 9 on the Diamondsforever31 Show. Sat 1pm Central.