http://invisibletemple.com/lost-art-of-resurrection-book.html





FINE ART
PRINTS
RESONANCE
CARDS
LECTURES
& TOURS

THE LOST ART OF RESURRECTION.
Initiation, Secret Chambers and the Quest for the Otherworld.
How did the highest degree in esoteric initiation become western religionís biggest lie?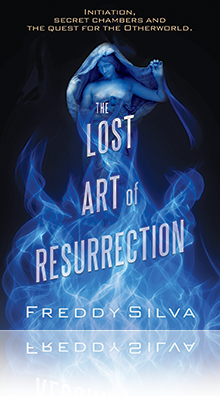 218 pp., featuring 110 images.
$22 + postage.
Chekout total includes postage. Preview before purchase. No account necessary, and you can use your credit card. Questions? Click CONTACT below.
All other countries
+$12 postage (total approx. £20)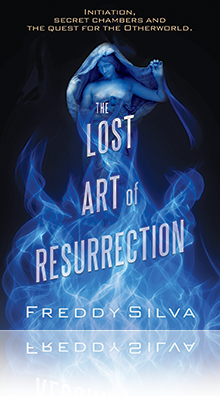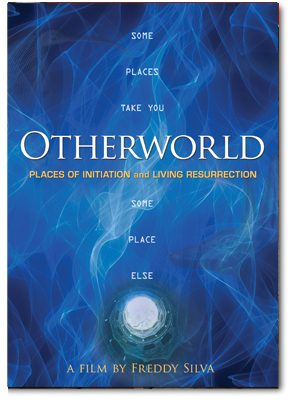 $36 + postage
Chekout total includes shipping. Preview before purchase.
Add accompamying DVD Otherworld
for the full experience? See offer below.
All other countries
+$14.90 shipping (total approx £33)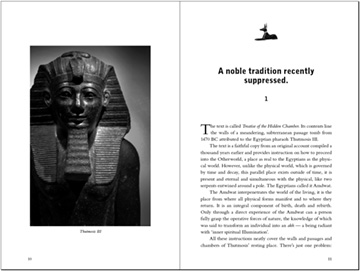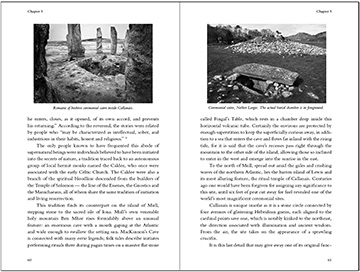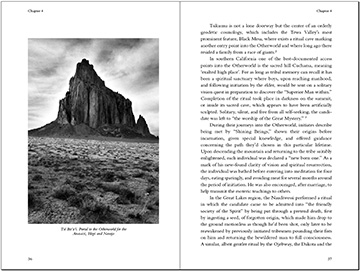 Over two thousand years before the version of the resurrection promoted by the Vatican, people from Egypt and China to Celtic Britain and North America practiced a secret, mystical ritual.
Its initiates ó from Plato to Zoroaster ó regarded the experience as the pinnacle of spiritual development, a life-altering awakening that disclosed insights into the nature of reality and the purpose of the soul.
Contrary to popular belief, a text inside a restricted chamber in Egypt describes how resurrection is not meant for the dead but for the living, a fact supported by the suppressed Gospel of Philip: "Those who say they will die first and then rise are in error. If they do not first receive the resurrection while they live, when they die they will receive nothing."
No wonder every esoteric and Gnostic sect around the time of Jesus claimed that the literal interpretation promoted by the Church was a fraud.
Blending ancient traditions, factual research and rare accounts, this book offers a unique insight into the secret art of living resurrection, what it really means to be ërisen from the dead', and why initiates chose a voluntary near-death experience to journey to the Otherworld ó and back.
It also reveals

—
Jesus as a re-enactment of earlier resurrected gods;

—
the purpose and benefit of initiation;

—
why people endured a near-death experience to access the Otherworld

—
the secret chambers around the world where the ritual was performed;

—
the cultures and societies who practiced it;

—
why initiates protected its secrets with their lives;

—
and why the Church preferred you didnít know about any of this.
LIVE!! Every Monday; Diamonds Forever 31 13 Show Every Monday & Thurs 2015 8:31pm EST & New added Thursdays 8:31pm EST starting July 30 2015
Modays: Cynthia 20min Astrology connecting with "Who YOU Really Are", Chris & Elizabeth "Galactiwizing": building Relationship with Our Star Brothers and sisters: the ET's come to Diamonds show LIve!!
Thursdays (Every Other Thurs) dedicated to Cynthia, Maryann, Mer: Astrology "Learning Who You Really Are" and helping YOU build the foundation of that. Opposite Thursdays Elizabeth Diamond & Candy Shop candy: "Learning who YOu Really Are with Galactic and beyond!!
Thanks Blessings of Love Peace & Joy turning to Bliss!! to All YOU Diamonds elizabeth Diamond
Image result for picture of a diamond
Dial In Live!! 209 255 1000 Pin 883267#
by phone or Skype (need landline Credits) Candy Shop call on Wed 9:30est this number is: 559 546 1700 pin 800718# recorded line 559 546 1799 pin 800718#