LINDSEY WILLIAMS: NEW WORLD ORDER ANNOUNCED ON SEPT 25TH
Pastor Lindsey Williams has asked me to compile an emergency bulletin for those on his email list.
The information is so important he has said: "This is probably the most important bulletin we have ever sent – This is the fulfilment of everything the Elite have ever wanted to do – It will affect every human being, worldwide – They will implement this over a period of time – The dates have now been officially set for the start of implementation."
The Roman Catholic Pope just announced when he speaks at the United Nations on the 25th September 2015 that he will issue an ENCYCLICAL – The definition of an encyclical is – A letter from the Pope sent to all Roman Catholic Bishops throughout the world. Every Roman Catholic is EXPECTED to obey.
There are 1.2 billion Roman Catholics around the world. According to Pastor Williams this means that when the Pope announces the New World Order in front of the annual gathering of world leaders on September 25th, 2015 at the United Nations just before the signing and implementation of the 'Post-2015 Development Agenda' that the Pope will order every Roman Catholic around the world to obey unconditionally – total obedience – including the acceptance of the Mark of the Beast when it is announced. In the newsletter Pastor Williams issued in June it speaks about the visit of Pope Francis to the USA and what Holy See (The Vatican) is involved with in the United Nations (Global Government) and sustainable development (Agenda 21). (
source
)
LINDSEY WILLIAMS: NEW WORLD ORDER ANNOUNCED ON SEPT 25TH; NEW WORLD CURRENCY ANNOUNCED ON OCT 2OTH
EW WORLD CURRENCY ANNOUNCED ON OCT 2OTH
Lindsey Williams: The Coming Global Currency Reset
Lindsey Williams: The Coming Global Currency Reset
Ex-UBS & Citigroup trader jailed 14yrs for Libor manipulation
A former
UBS
and
Citigroup
yen derivatives trader, Tom Hayes, has been sentenced to 14 years in jail after becoming the first person to be convicted by a jury of rigging the
Libor interest rate
.
In a landmark case, 35yo Hayes was convicted of eight counts of conspiracy to defraud.
Sentencing him at London's Southwark crown court, Mr Justice Cooke said: "The conduct involved here is to be marked out as dishonest and wrong and a message sent to the world of banking accordingly. The reputation of Libor is important to the city as a financial sector and the banking institutions of the City.
Tom Hayes arrives at Southwark crown court with his wife Sarah.
"Probity and honesty is essential as is trust. The Libor activity of which you played a leading part put all that in jeopardy."
When the judge announced his sentence, Hayes – dressed in a light blue shirt and dark blue jumper with black slacks – put his head in his hands and ran his hands through his hair. During the reading of the judgement he shook his head repeatedly.
Hayes was sentenced to nine-and-a-half years for each of the first four offences to run concurrently and four-and-a-half years for each of the second four. These will run consecutively to total 14 years.
Hayes, from Fleet, Hampshire, was accused of being the ringleader in a vast conspiracy to fix the London interbank offered rate (Libor), a benchmark for $450tn (£290tn) of financial contracts and loans worldwide, between 2006 and 2010.
Motivated by greed and a desire for higher pay, the court heard that Hayes set up a network of brokers and traders that spanned 10 of the world's most powerful financial institutions, cajoling and at times bribing them to help rig rates – designed to reflect the cost of interbank borrowing – for profit. Hayes would then place large bets on financial markets that were sensitive to Libor moves.
The former trader, who was diagnosed with mild Asperger syndrome just before his trial began, said he was transparent about trying to influence rates and his managers were aware.
But a jury of seven men and five women rejected his defence and found him guilty on all eight counts.
The case was seen as a big test for the Serious Fraud Office and its effectiveness in policing banking fraud.
Hayes claimed he was taking part in an "industry-wide" practice. He described the broking market he worked in as the wild west, a place with no rules and where relationships relied on lavish entertainment. He said it was this high-pressure environment which took its toll on him, prompting him to threaten brokers and pick fights with colleagues to move interest rates to aid his trading.
The Canary Wharf financial district is seen in east London.
Hayes is the first person to stand trial for alleged manipulation of Libor. He was arrested in December 2012 and questioned by the Serious Fraud Office. He told SFO investigators that his trades had earned £150m for UBS in a three year period.
He said he originally confessed to misconduct in 2013 after being "frozen with fear" that he would be extradited to America. He said he did not believe he had acted dishonestly with regard to Libor and that he wanted to do his job "as perfectly" as he could.
US prosecutors wanted to charge Hayes on three counts of conspiracy to fraud, with each one carrying a 20 to 30-year sentence.
He subsequently withdrew from a co-operation agreement with the SFO and in December 2013 pleaded not guilty.
Texas Attorney General Arrested for Massive Fraud
Couldn't have happened to a bigger asshole
http://www.veteranstoday.com/2015/08/03/texas-attorney-general-arrested-for-massive-fraud/
Attorney general was arrested, fingerprinted and photographed at Collin County Jail. The grand jury indictments listing three felony charges also were made public.
Texas Attorney General Ken Paxton was arrested and booked in Collin County around 10:30 a.m. Monday on three counts of felony securities law violations that allegedly took place before he became a statewide official in January.
Around noon, the grand jury indictment against Paxton was unsealed, revealing that two first-degree fraud charges were based on Paxton's efforts in July 2011 — when he was a member of the Texas House — to sell stock on behalf of Servergy Inc., a McKinney-based tech company.
According to the indictment, Paxton failed to tell stock buyers — including state Rep. Byron Cook, R-Corsicana, and Florida businessman Joel Hochberg, who were listed as complainants on the fraud charges — that he had been compensated with 100,000 shares of Servergy stock. Paxton also said he was an investor in Servergy when he was not, the charges indicated.
Paxton encouraged investors, including Texas House members, to put more than $600,000 into Servergy, special prosecutor Kent Schaffer told the New York Times last week.
First-degree felonies can be punished by up to life in prison.
upcoming 8-8-8 Lion's Gate!!!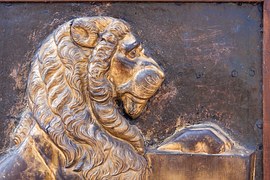 I am sure you have been hearing the buzz about the upcoming 8-8-8 Lion's Gate. Everyone is talking about it and eagerly awaiting this blast of intense Light From the Great Central Sun.
Every year on August 8th the Earth aligns with the Galactic Center of the Universe - The Milky Way, opening a portal, a super highway to allow intense Light From the Great Central Sun to flood the planet with new Light Codes, and the highest vibrations available to us in the moment to support all of humanity, the Earth and her kingdoms in the Ascension Process.
This beautiful splay of Light raises up consciousness, strengthens and activates our Light Bodies, and contributes to our ongoing evolution. Our Physical Bodies are not forgotten as the Light changes our DNA dismantling and dissolving old programs and coding while upgrading DNA with new connections, information and energetics. We move into deeper alignment with Source Energy and with our own Soul Signature, that who we be as light, colour, sound, frequency, tone and vibration.
During the annual Lion's Gate the power and Light coming from the Center of the Galaxy also activates power points on the Earth, like the Bosnian Pyramids and connects these energy portals to one another pumping up the volume on the energy activations available to us during this auspicious time.
There will be a further dismantling of the 3D and 4D Matrix, infusing us more deeply into a 5D reality and imprinting a pathway to the 6th Dimension. A big surge forth is at hand and everyone will receive the energies at the potency and level they are ready for. No one is left behind even those still asleep or just waking up to awareness and more consciousness. The more you are awake and aware of this energy shift the more you can work with the energies and harness them for your highest potential.
This year we will receive an extra boost from the August 8th Cosmic Event as it is an 8 year. 2+0+1+5=8 the number of abundance, harmony and the symbol of infinity. That means what ever is set into motion or activated on this day will carry the energetic signatures of these aspects upping the ante and creating not only more abundance in all areas of your life but will also work to blend the masculine and feminine within, strengthen the heart mind connection, and harmonize aspects and parts of ourselves from fragmentation into wholeness. We will drop further into Self Love and deeper connection with Divine Love. If you are willing.
Expect a stirring and deeper awakening of the Pineal and Pituitary Glands our Gate Way to all dimensions, time, space and realities. Stimulating our intuition, knowing and psychic abilities to growth and expansion.
You may already be noticing the effects of the 8-8-8 Lion's Gate. As with most cosmic events we feel the build up three to four days ahead and the lingering of energies a few days after the peak.
There is nothing you have to do to receive the energies they are at play for everyone. Just be open to receive.
If you have limiting beliefs, patterns, behaviors, systems blocking your receiving you will notice and may choose to take steps to turn within, discover, explore and release.
Spending time outdoors is always a good idea. Allow the sun and light to shine upon your body enhancing the connection and upgrade.
Communing with nature is grounding, healing and beneficial not only for you but for the Earth as well.
Rest as required. Since our Full Moon of last week rest seems to be the order of the day and allows us to get out of the way while our systems shift and upgrade without inference.
And of course please drink plenty of water. This is energy we are working with and we can become dehydrated or short circuit if not properly watered.
Salt baths are always a good idea to release energy and soothe the body.
And perhaps your body and Soul Essence may give you some specific guidance or directive to receive the flood of Light. Follow the wisdom and give yourself what you need.
It is a beautiful time to be on planet Earth!
~Love, Esther
Whisper From My Soul To You
Play with the energies the Ascension Process is meant to be fun!
www.whispersfromthesoul.com
esther@whispersfromthesoul.com
LIVE!! Every Monday; Diamonds Forever 31 13 Show Every Monday & Thurs 2015 8:31pm EST & New added Thursdays 8:31pm EST starting July 30 2015
Modays: Cynthia 20min Astrology connecting with "Who YOU Really Are", Chris & Elizabeth "Galactiwizing": building Relationship with Our Star Brothers and sisters: the ET's come to Diamonds show LIve!!
Thursdays (Every Other Thurs) dedicated to Cynthia, Maryann, Mer: Astrology "Learning Who You Really Are" and helping YOU build the foundation of that. Opposite Thursdays Elizabeth Diamond & Candy Shop candy: "Learning who YOu Really Are with Galactic and beyond!!
Thanks Blessings of Love Peace & Joy turning to Bliss!! to All YOU Diamonds elizabeth Diamond
Image result for picture of a diamond
Dial In Live!! 209 255 1000 Pin 883267#
by phone or Skype (need landline Credits) Candy Shop call on Wed 9:30est this number is: 559 546 1700 pin 800718# recorded line 559 546 1799 pin 800718#